It hasn't been the best of times in my household the last few days. While my wife's recover from her breast cancer operation is going well and she's settled well into the radiotherapy routine, my recover has received somewhat of a setback. On Friday I had an appointment with a neurologist in Sydney for a consultation regarding my right arm. Ever since the accident and the operation to pin/plate my arm,  have been experiencing tingling and discomfort in my index finger and thumb which I have been constantly told will "go away" in time. Well, it hasn't, so I made an appointment to see if I can find out what's wrong and how it can be fixed.
The verdict is that there is damage to the radial nerve, either as a result of the accident or as a result of the operation to plate the broken radius. An MRI has been ordered but with the caveat that, since there is a dirty big piece of steel right where the damage appears to be, the MRI will probably not pick up the damage. Should it be able to do so, the message is that nerves are notoriously difficult to repair and that the likelihood is that nothing will be able to be done. As you can imagine, this is a huge blow. I have basically been told that I will have to put up with the discomfort and the pain for the rest of my life. I am exploring some other alternatives, but the prognosis is not good.
So, it's a good thing that other areas are progressing a little better. The bike restoration continues apace with it now being a complete rolling chassis complete with the proper wheels and a set of 18″ slicks that my mechanic has had salted away for a rainy day. The fibreglass work, including the Moto Martin fairing, is now all at the panel beaters with the seat, tank and mudguard already being ready for painting. So that should be done in the next week or so. We are still well and truly on track for a debut at the Barry Sheene Festival of Speed at Eastern Creek, last weekend in March.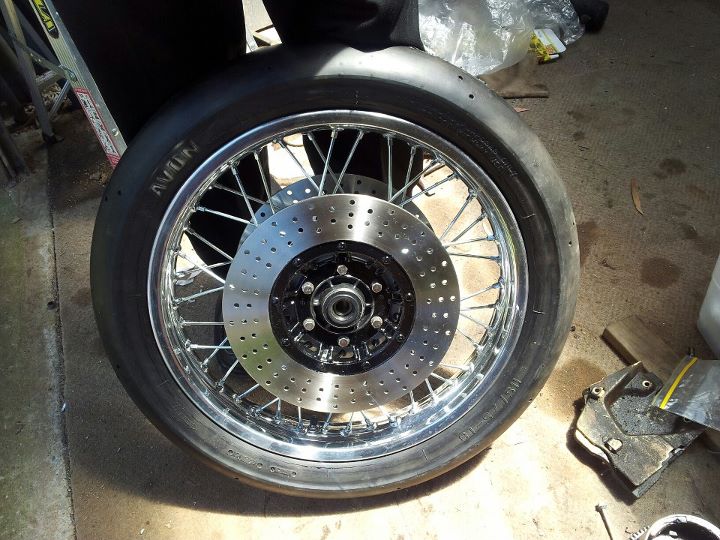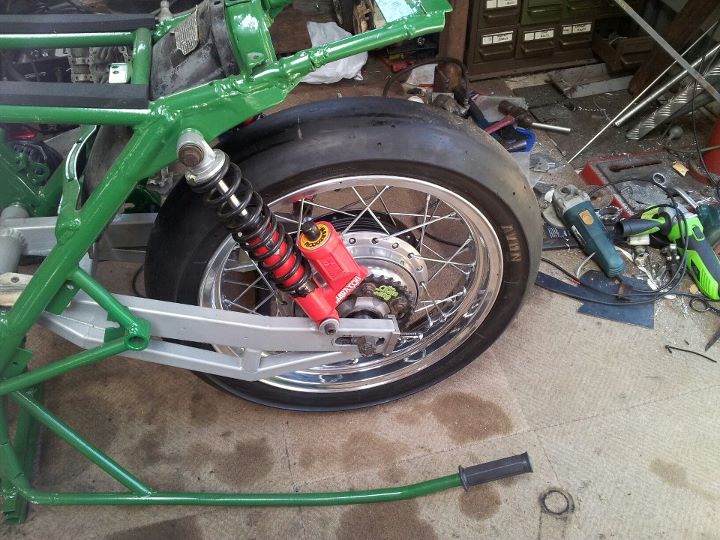 Pretty snappy, eh?
In other motorcycling news, the ever-unlucky Anthony West, after being thrown a lifeline by Swan Yamaha in the BSB when his MotoGp ride fell through has now had it cruelly snatched away from him with the team deciding to hire Nori Haga instead. I mean, really, when will Westy catch a break that is a good one? I feel so sorry for him, he's such a talented rider.
Speaking of breaks, the equally-unlucky John Hopkins (although some of his bad luck has been of his own making over the years) is back in the USA this morning having exploratory surgery done on his right hand again. Just weeks after having to have a finger on the hand amputated because it wasn't healing, he fell in practice at PI yesterday and has done serious damage to the same hand. Methinks it might be time for Hopper to pack it in.
Lots of domestics to do today so I'll keep it short. Have a great day and I'll try and catch you tomorrow.