I know lots of people whose motto is, "The family that rides together, stays together." I have a friend whose wife is such a good pillion passenger (and he such a good rider) that she regularly falls asleep while they are touring.
Despite many attempts I have never been able to persuade my better half to accept or enjoy the pillion experience. She has faithfully tried, but it's just not for her. But MY experience as a pillion, now that's a different thing.
My most risky pillion passenger was…..ME. Years ago I went over to Engadine from Baulkham Hills with a mate to pick up his new bike. He was a returning rider who, amongst other quirks, only had one leg. His right leg just below the knee had been lost to cancer when he was a boy and he had an artificial leg. I pondered at the time that that was going to present some difficulty when braking. I soon found out that it wasn't a difficulty at all as Glenn didn't use the brakes…
The plan was for me to pillon Glenn back on the bike, a Yamaha RD350LC, and for Glenn to acclimatise himself with the machine once we got home with a few "around the block" rides, etc.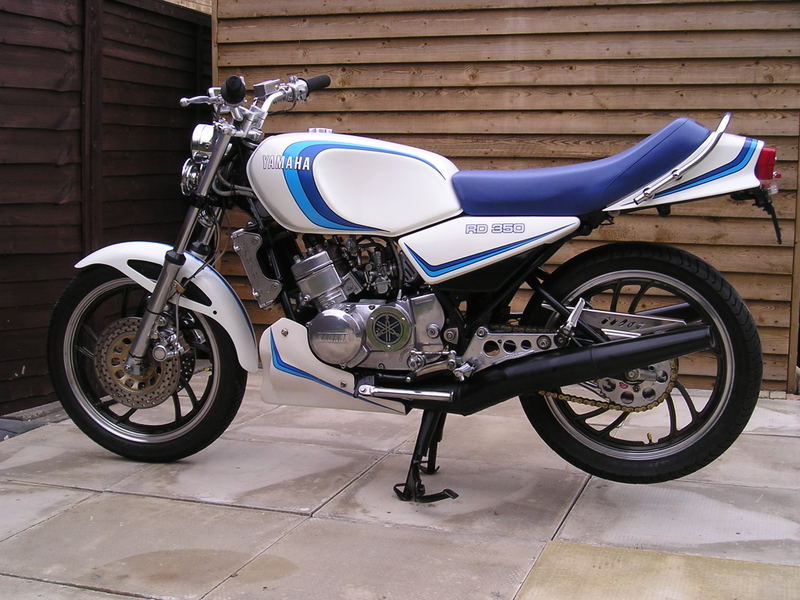 It didn't work out that way. Once cash had been exchanged for goods and Glenn's eyes glazed over at the idea of his new purchase, he decided that he'd ride home and I would pillion. Little did I know what I was letting my self in for.
Out of the shop and onto the street with Glenn doing his best Kenny Roberts impersonations and me clinging on in dread and mortal fear for my life. Across to Hurstville, down Henry Lawson Drive to Bankstown, along to the Meccano Set and down Woodville Road, all at obscene speeds and with little or no regard for the road rules or other traffic.
And just when I thought that it couldn't get worse, we hooked left at the Maccas and headed in towards Merrylands, our usual back street shortcut. Now those of you who know it will know that, just after you turn left at the Maccas, you turn right onto Loftus Street and cross a small overpass that has a sharp left/right "S" bend. As we howled down towards the bridge, I noted that there was a slow-moving car in front and I thanked God that Glenn was finally going to slow down as there was nowhere he could overtake…
Yeah, right. Without even slowing down, he flung the bike left, aimed for the gap between the car and the gutter and UNDERTOOK the car across the bridge, the left hand footpeg scraping the kerb in the process. Needless to say I was screaming like a schoolgirl by this stage and I can't even remember the rest of the ride. I know we survived because I'm here to tell the tale, but I surely don't know how and I vowed never to get on the back with anyone ever again.
I still get the shakes every time I think of it. Glenn, if you're out there, I forgive you, mate, but it's taken a lot of years.