Very shortly, Jim Scaysbrook, from "Old Bike Australasia" magazine, and I will be meeting to discuss an upcoming article in the magazine about the Macarthur Park road races in the late 70's. Coincidentally, after a huge brawl with a recalcitrant network cable and some phone-tag with HP, I have managed to get my HP Multifunction to work with my Windows 7 computer. So I have scanned in a few of my pictures and will include them in my pages on the meeting.
All of these are from the first meeting and the last one os from the 2003 Macarthur Park Retrospective.
Satrting grid for the Unlimited Improved Production. #311 is the late Roy Dennison and #68 is Kiwi legend, Graeme Crosby.
Crosby was on a stock bike and wasn't competitive, so he and fellow Kiwi, Terry Turner, mooched around at the back of the fields pulling towering wheelstands.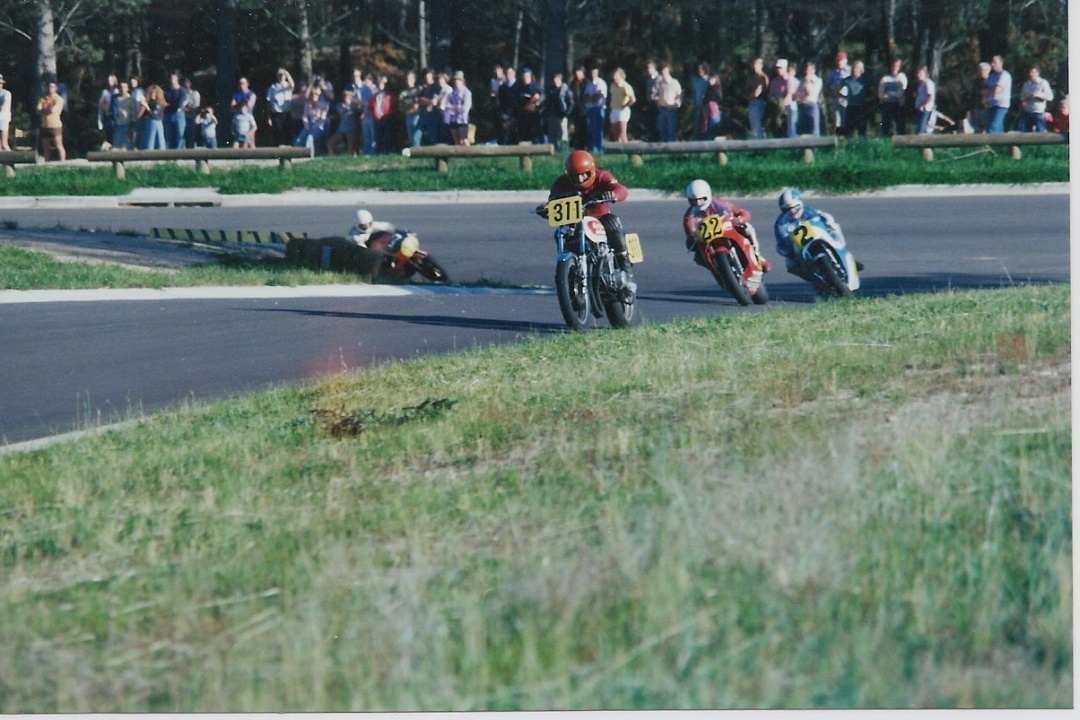 Roy Dennison leading Murray Sayle, eventual winner, Stu Avant and Rick Walden up the hill on Jackie Howe Crescent.
Murray Sayle lost it under brakes at the "Stop" corner.
Roy Dennison leading Jim Scaysbrook (NCR Ducati)
Stu Avant and yours truly at the unveiling of the commemorative plaque, 2003.