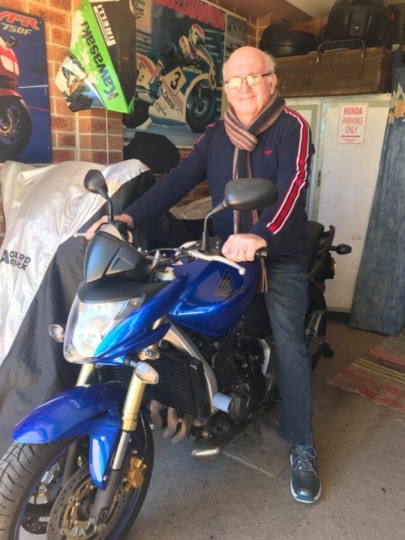 With the announcement this morning that we are in for another two weeks (at least) of lockdown, there is much talking about counting the cost. It is certain that many businesses will go to the wall before this is over, as they did last time, government "incentives" notwithstanding. Sydney and the Wollongong area has a combined population of close to 5 million so I don't have to draw you a picture, do I?
Yes, there are exceptions to the lockdown rules but they are so narrow and of so little help to the vast number of people caught up in this mess that they're really not worth considering. You CAN go to work and back; you CAN attend doctor appointments and medical treatments; you CAN exercise and you CAN shop for essential items PROVIDED that, in doing so, you do not go more than 10 kms radius from your home, AND provided that you just buy what you need and bug out, no window shopping or browsing.
Regardless of being constantly told for the last 18 months that COVID does not target children, schools will also remain closed for this period.
So, are there any benefits from this imprisonment? Surprisingly I have found one.  Our family is spending a lot less money. Since filling the car with diesel nearly three weeks ago, I still have more than half of a tank left. Since dining out and going out for coffee and a snack is not allowed, we have saved a considerable amount there, too. The savings in wear and tear on the car and the bike may be a little more difficult to quantify, but these certainly also exist. So the enforced savings could mount up.
As well, since you can't really GO anywhere, lots of people are at least taking advantage of the fact that you CAN exercise and all the walking tracks and bicycle paths seem to be crammed with people of all ages and sizes getting out. Are they all observing physical distancing? Surprisingly, at least where we walk, yes. My doctor told me this morning that I have lost 4 kg since the last time I saw him at the start of June, so that could turn out to be a saving as well (unless I have to go out and buy some smaller-sized clothes of course)
As an aside, once this is over we will have a population of very fit dogs as well!
The VFR is due for rego next week but I'm not allowed to go and have it inspected so I am not sure what the authorities are going to say about that. Likewise the CBX550 is now OUT of rego but my local Club Machine Examiner is not allowed to visit me and clear it for another 12 months on the Historic Registration programme. So there is another saving, all well and good as long as the rego people don't CANCEL the rego because I have taken too long to renew it.
As with the last lockdown, I am finding plenty of things to do to fill in my day and, fortunately, my wife and I are quite happy with each other's company so there are no family rows looming any time soon.
Some great news through this morning that the section of the Oxley Highway that was closed due to extensive damage from the March floods has now been re-opened. It's a bit limited, only one lane and controlled by traffic lights at this stage but it is only a very short section and, believe me, even open for ONE lane of traffic is better than it not being open at all. All of which is a bit irrelevant since I'm not allowed to GO there, but it will be good once the lockdown is lifted.
I don't normally report on matters Harley but the announcement of a brand new model with a brand new, almost 21st Century motor is worth noting. I await the road tests with interest.
It is certainly unfortunate that the lockdown has coincided with the MotoGP summer break, some races to watch would sure have helped pass the time. And, speaking of passing the time, I stumbled across a live feed on Facebook of a Jimmy Buffett concert from Indiana on the weekend. Over two hours of great music, stories and nostalgia. I've been a JB fan since 1973 and I confess to singing along with most of the songs. Jimmy is 74 years old (just a bit older than me) but he can still belt them out and he did the concert without an interval. His voice is still good (he MAY have lost a tiny little bit of his top register but, hey, I'll cut him some slack) He certainly is fit, though, he wasn't even puffing at the end.  If you can find it online, it's well worth a look.
We've had a painter at our place this week, painting the eaves. The house is 27 years old now and they haven't been done before so it was time. I did ponder the irony of it though, since one of my favourite sayings when I am away from home doing something that ISN'T productive is that, "I could be home painting the eaves."
Thanks for reading, I'll catch you again soon.