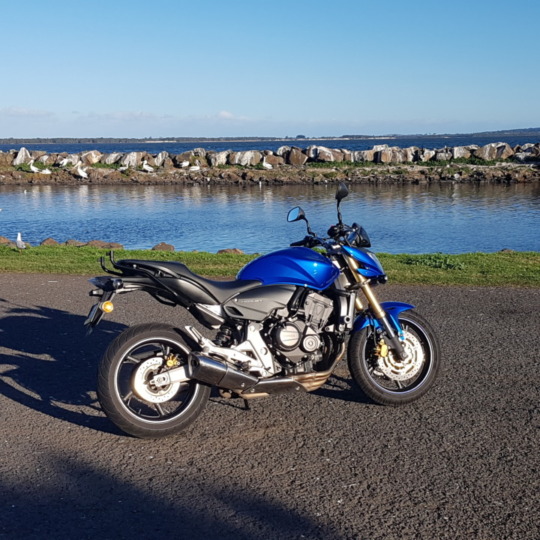 Life under lockdown continues to be weird. Not for us, we're getting on great and the rest of the world is passing on by without affecting us very much at all.
However, the regulations regarding what we can and can't do under lockdown are continuing to create confusion. Most specifically, the confusion about whether the riding of a motorcycle can be construed as exercise or not. Last year when the same sort of lockdown was in existence, we discovered, after much pushing and shoving, that motorcycling COULD be considered as exercise. Well, the presumption was that the same situation would apply this time. It does seem, however, that the government might be going to be less accommodating this time. There is a 10km limit around your house that you can travel for ANY REASON, and the onus is on you to prove that you are not breaking the law by being outside of these parameters.
Well, it does seem that many people are interpreting the regulations to suit their best-case scenario as I went out for a ride today and it saw several bikes being ridden for purposes other than riding to or from work or the doctors, etc, etc.
Having said that, I believe that the authorities are struggling to keep up with the MACRO nature of the regulations to worry too much about the MICRO aspects of them. I passed a Highway Patrol car going the other way today, in a school zone, and he didn't even look at me.
Now there is no way I am going to tempt fate by going on a long ride or even by riding a lot but, if keeping the oil circulating and keeping the brain active by a short burst around the block isn't going to bring the full weight of the law down on me, then I think I will do just that. You're not supposed to stop, have a cuppa, admire the view and stooge around, and, if you do, then you're silly. I didn't take my helmet off, just a couple of quick pics and then off again.
There is still a week and a half of lockdown to go and there's nothing to suggest that it will end when they say it is going to, so mental health is an issue, and motorcycling is good for my mental health.