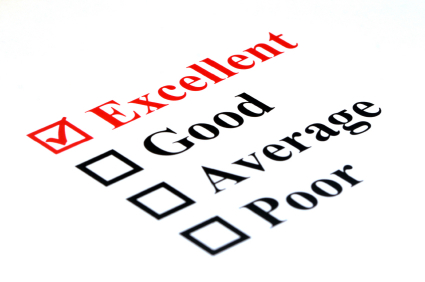 Before  begin my report on the Moto3 students, I should apologise for the fact that my analysis of the MotoGp contenders failed to mention that Stefan Bradl (who had his factory-supported contract extended to the end of 2014 this morning) was also named Rookie of the Year in MotoGp and justly so.
So, Moto3. Yes, they are slow and yes, they sound awful, but, besides Moto2, they provide the closest racing and the most spectacle out there.
A+  Sandro Cortese. The German was always in contention, won the title before the season ended and nearly always looked in control. His aggression will need to be tempered if he is to progress further as he sometimes uses other riders as his last braking marker. His outburst of temper when beaten by his team-mate at Motegi wasn't the way to win friends and influence people, either.
A+  Maverick Vinales. But for his unforced error at Indianapolis and his walkout at Sepang, the young Spaniard would have pushed Cortese to the end. Very talented and fast, he is currently negotiating how much it will cost him to get out of his Bluesens contract and get onto a KTM for 2013.
A  Louis Salom. A real surprise packet, he finished 2nd on points by riding well and racking them up. A consistent, but not spectacular rider.
A  Danny Kent. Cortese's team-mate and rider of the fastest bikes in the field, but you still have to put it across the line and Kent put his crashing days behind him in 2012 and took a step up in class.
B+  Alex Rins. One of a plethora of young Spanish riders coming up through the ranks, Rins showed patches of brilliance but has yet to develop the "killer blow" that you need to be a consistent winner.
B+ Romano Finati. What a surprise packet this kid has been. Won a race in his first season (indeed in the first HALF of his first season) and it wasn't a fluke by any means. Able to run with the front-runners as far as speed is concerned, Romano needs to develop his racecraft as he often gets "mugged" in the closing part of the race.
B+  Jonas Folger. Oh, what a change of team can do. Languishing at the back halfway through the season, Folger unexpectedly picked up the KTM ride and grasped the opportunity with both hands. An outstanding prospect; a well-rounded racer.
B  Zulfahmi Khairuddin. Another rider who has burst onto the scene through Moto3 who should have an outstanding future. Being part of a well-funded team, he has been allowed to let his talent shine and his ride at home in Sepang was outstanding. He has learnt the tracks quickly and should go on to bigger and better things in 2014.
B  Miguel Oliviera. The young Portugese, like Khairuddin the only one from his country riding in this class, carries the weight of enormous patriotic expectation. However, he is always in the leading group and has shown that his good perfromances are not a fluke. His second half of the season has been excellent.
B  Efren Vasquez. Another Spanish tiddler-class graduate and a good prospect. Inconsistency has been the problem for him in 2012. Hopefully he can stay at or near the front in 2013, but he will need to work on his racecraft to be able to do that.