A good mate and member of Illawarra Riders, works at a panel shop and he was willing to give the Calibra a buff and polish.  The paint was faded and "milky" especially on the roof, due to prolonged exposure to Queensland sunshine.
Well, he brought the car back last night and I couldn't believe the difference. It is so shiny that it looks like a brand new car.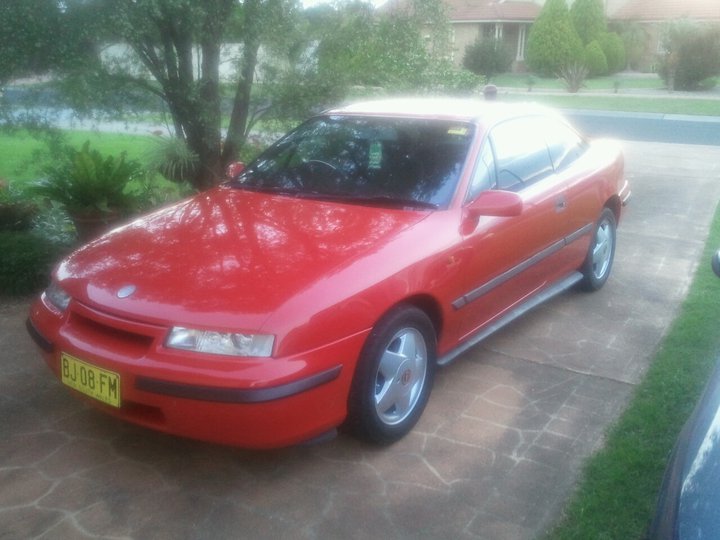 To say that I am pleased is.. On Monday it goes to the shop to have the rice boy muffler removed and replaced with a standard one and the rear engine mount that is dodgy, replaced also. Hopefully the doctor will give me clearance to drive when I see him next week and I can start enjoying it.